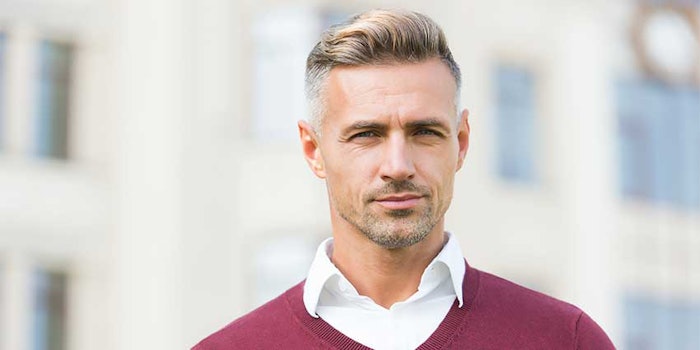 Related: Researchers Uncover Role of Exosome in Hair Growth
Tackling the nuisance of graying hair, Silab developed Agreynist—a natural active ingredient capable of regulating the biological pathways leading to graying. In particular, Agreynist restores the oxidative balance of hair not only by reducing the formation of free radicals but also by activating cell detoxification induced by autophagy.
In order to assess the ingredients for hair gray prevention, Silab implemented the screening of natural raw materials targeting the anti-free radical and pro-pigmenting effects. This work led to the identification of two raw materials: black oat seeds as an antioxidant and detoxifying ingredient; and spiny restharrow roots for pro-pigmenting.
Previously: Evoking Emotion: The Impact of Hair
The use of green solvents combined with enzymatic bioengineering enabled the optimized extraction of molecules of interest. Silab concentrated and stabilized the complementary efficacies of these two raw materials obtained from a controlled supply chain.
With its protective, detoxifying and repigmenting action, Agreynist offers a natural solution for gray hair care. Composed of biopeptides and polyphenols, this patented active is available in aqueous solution (recommended amount: 0.5% to 2.5%) and compliant with international cosmetic regulations (Europe, United States, Japan, China, etc.).
Agreynist helps repigment the hair fiber by stimulating the synthesis of melanin with its cytoprotective effect and the ingredient re-establishes the structural quality of hair according to a modeling study from Silab.
Also related: How Stress Depletes Melanocytes, Turns Hair White
The repigmenting effect of Agreynist was studied on Caucasian and Asian, male and female volunteers. The results were determined by a visual scoring from experts; after four months of daily application with 2.5% of Agreynist in a lotion, it was reported that there was a significant decrease in the stages of graying by 20% (p < 0.001) on Caucasian volunteers, corresponding to an average decrease of one stage of graying.
A subjective evaluation confirmed this data after six months of usage, 91% of volunteers reported that they have fewer gray hairs and 88% of volunteers considered the lotion as an anti-gray hair product.
For more information, contact Silab.