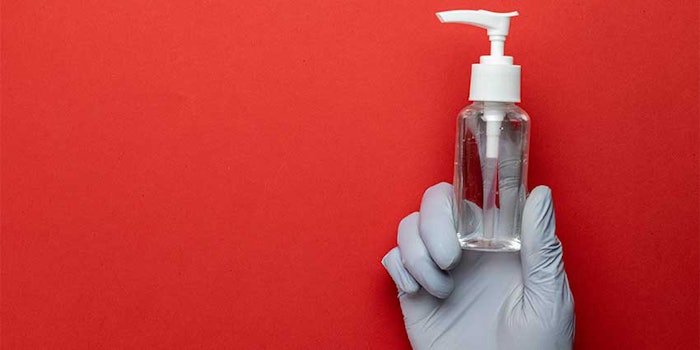 AAA Cosmética, S.A. de C.V. is voluntarily recalling all lots of bio aaa Advance Hand Sanitizer currently in U.S. distribution that are packaged in 480 mL bottles. The products are being recalled due to the potential presence of methanol.
Related: FDA Warning Expands: More Hand Sanitizer Recalls Due to Methanol
The products were distributed nationwide in the U.S. beginning in April 2020. A company statement reported that substantial methanol exposure could result in nausea, diarrhea, vomiting, severe abdominal pain, headache, blurred vision, permanent blindness, seizures, coma, permanent damage to the nervous system or death. This recall follows recent FDA warnings to consumers over other methanol-containing sanitizers; one specifically from Mexican producer Eskbiochem.
According to AAA Cosmética, people using these products on their hands may be at risk; however, young children who accidentally ingest the substance, along with adolescents and adults who drink these products, are most at risk for methanol poisoning. As of recent, AAA Cosmética has not received any complaints or adverse event reports related to this recall.
AAA Cosmética is recalling the following bio aaa Advance Hand Sanitizer lots, all of which have the expiration date of April, 2022: 20DF9001, 20DF9002, 20DF9003, 20DF9004, 20DF9005, 20DF9006, 20DF9007, 20DF9008, 20DF9009, 20DF9010, 20DF9011, 20DF9012, 20DF9013, 20DF9014, 20DF9015, 20DF9016, 20DF9017, 20DF9018, 20DF9019, 20DF9020, 20DF9021, 20DF9022.
Previously: Formulating on Trend: Hand Sanitizer
AAA Cosmética has notified its distributor, who will help notify its customers by phone calls, e-mails and letters. The company also is arranging for refunds and the destruction of recalled products. Consumers, distributors and retailers that have the above-listed lots of bio aaa Hand Sanitizer should stop using or distributing the products immediately and mail the products to AAA Cosmética for a refund.
For more information, visit the FDA website.