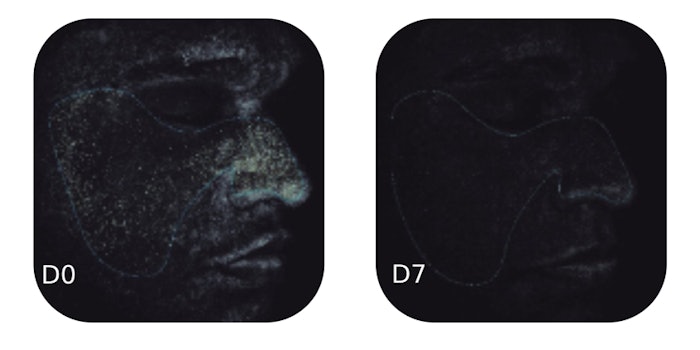 Chemyunion has launched Miracne (INCI: Propanediol (and) Xylitol (and) Caprylic Acid), a three-in-one active ingredient for the acne treatment on both teenagers and adults. A full video walk-through of the ingredient is available here.

Related: Chemyunion Opens U.S. Facilities After 5 Years of Growth
Miracne acts by working to reduce the levels of acne-causing bacteria (Cutibacterium acnes) as well as redness associated with acne lesions and controlling sebum production.
The ingredient was created using a synergetic combination of propanediol, xylitol and caprylic acid. All components of Miracne come from renewable sources. This process avoids the use of toxic substances and adheres to the precepts of green chemistry.
To efficiently create Miracne, Chemyunion studied the origins of acne rather than the symptoms. When super proliferation of C. acnes happens due to excessive sebum, it triggers a dysbiosis–unbalanced skin microbiota.
Porphyrins are secreted by C. acnes and can generate species taht react to oxygen, feeding the inflammatory process. Moreover, propionic acid along with inflammatory mediators will stimulate the abnormal keratinocyte proliferation and differentiation causing the comedones. The company reportedly found that the key to acne physiopathology lies in the presence and hyperproliferation of C. acnes.
Miracne is a vegan, cruelty-free and preservative-free ingredient that has been dermatologically tested and proven to be effective in reducing acne-causing bacteria within one minute and provide noticeable results in seven days.
The technology is active in concentrations between 0.5% and 1.0% and can be used in any type of product for the treatment of acne: soaps, lotions, tonics, serums, gels and even combined with other keratolytic ingredients often used in cosmetics such as salicylic acid and lactic acid.