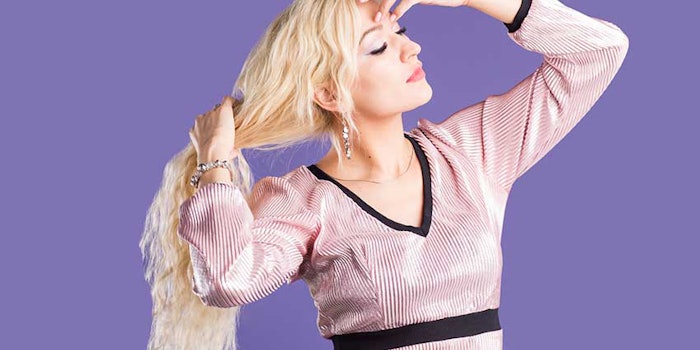 LactoSporin (INCI: Bacillus Ferment Filtrate Extract) is a non-living microbial cell product having biological activity.
See related: [video] Probiotics to Cosmetics: A 'Natural' Progression
It is purified from the culture supernatant of a probiotic strain, Bacillus coagulans MTCC 5856 (LactoSpore). Sabinsa reports it has antimicrobial, antioxidant, anti-inflammatory, anti-collagenase and anti-glycation properties. It also shows protective efficacy against UV radiation and induces hair growth.
The ingredient exhibits broad-spectrum antimicrobial activity against both Gram-positive and Gram-negative bacteria. In anti-acne face wash and in feminine wash formulations, the ingredient acts against pathogens, thus confirming its recovery and compatibility even in sensitive cosmetic formulations.
In skin care, as noted, the ingredient also demonstrates UV protection potential. It showed a dose-dependent reduction in reactive oxygen species (ROS) induced by UV exposure in fibroblasts, thereby defending the skin against oxidative stress and aging. It also reduced the formation of advanced glycation end-products (AGEs), which improves skin tone.
Finally, in hair care, studies by the company demonstrated the active stimulated the anagen phase of follicular cell growth by inducing a 29.7% proliferation in dermal papilla cells, and a 16.2% inhibition in 5α-reductase activity in vitro at a 0.5% v/v product concentration.
For more information, contact Sabinsa.