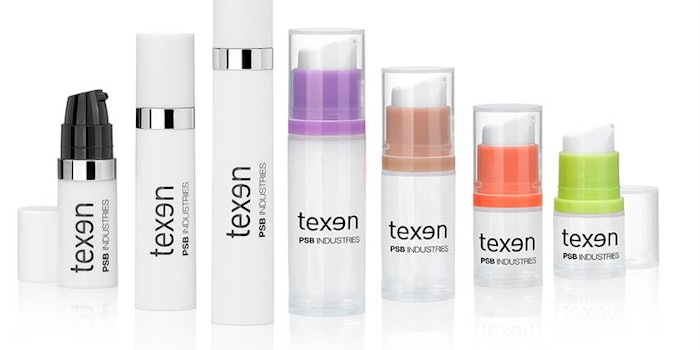 From the office to the gym to faraway vacations, beauty that travels well is critical and is a central marketing push for numerous brands. Now, Texen has introduced mini airless containers that offer security of product, elegance and customization.
The airless minis can be applied to sampling, gifts, trial sizes, children's products, serum duos to be combined by the consumer and, of course, travel products. The packaging can be customized with varnishes, hot stamping and screen printing, among other techniques and can be fitted with tops such as ergonomic applicators, ceramic massage heads or stainless steel balls.
Dosage sizes are 50 mcl and 120 mcl, while capacity is 3 ml, 5 ml, 10 ml and 15 ml.