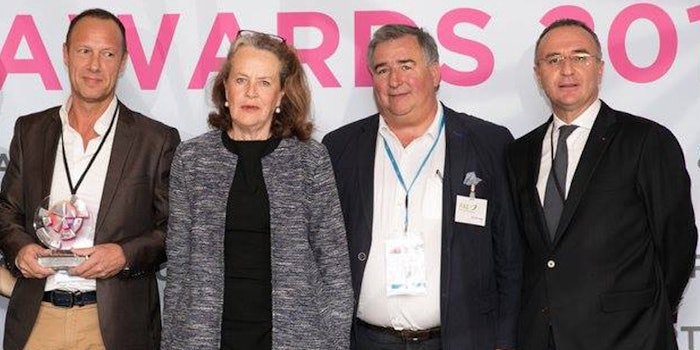 Sytheon Ltd.
Judges at the COSMETIC 360 Conference in Paris awarded Sytheon Ltd.'s Synoxyl HSS (INCI: Trimethoxybenzylidene Pentanedione) winner of the 2016 competition for best raw material in personal care.
This ingredient is a multifunctional photostabilizer with in vivo SPF boosting properties and proven antioxidant properties, which can be used in developing broad-spectrum sunscreen formulations. Synoxyl HSS boosts in vivo SPF by at least 50% for both organic and inorganic sunscreens.
Based upon substituted benzylidene 2,4-pentanediones, this award-winning ingredient gives formulators the ability to achieve success in today's skin care industry for daily use with solar protection.