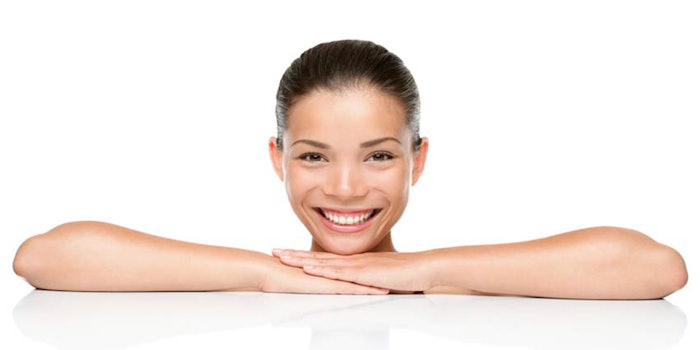 Huge growth is ahead for skin care around the globe, driven by expanding global markets, new format and ingredient innovations, and rising consumer awareness of skin health.
How Big Is Big?
According to figures gathered by Trefis, the skin care market is forecast to be $121 billion in 2016. By 2021, the market value is expected to reach $154 billion.
A Euromonitor analysis claims that consumers worldwide spend about $15 on skin care per year, per person, compared to $10 for hair care per year, per person. In fact, one-third of beauty revenue gains in the coming five years will come from skin care, led by Asia in general and China in particular. (See: Asian Innovation.)
Previously: U.S. Skin Care Market to Reach Nearly $11 Billion in 2018
Facial care is the overwhelming leader in the skin care segment, with at least 65% of the market, followed by body care, sun care, hand care and depilatories/makeup removers.
The top claims for consumers worldwide, per Datamonitor, are:
sun protection (62%),
natural/organic ingredients (54%),
hypoallergenic (51%),
anti-aging (45%),
anti-acne/scarring (43%) and
skin lightening/brightening (37%).
By 2018, the U.S. skin care market will reach $11 billion, according to forecasts from MarketResearch.com. The category is being driven by increased consumer awareness of the importance of maintaining the skin.
In-depth: Anti-Aging: The Trends and Challenges in New Product Development
While older consumers remain a key marketing target, younger consumers are becoming more engaged, according to the research firm.
Cleaning Up Ingredients
Globally, more than half of consumers seek out natural/organic ingredients. For U.S. skin care consumers, demand is driven by natural and organic products with no "unnecessary" chemicals, parabens, additives or fillers.
Further reading: Beauty to Grow on Three Pillars 2015–2025
This segment alone accounts for more than one-third of the $9.6 billion natural and organic personal care industry, according to Nutrition Business Journal, and is growing even faster than the overall skin care market. The most popular natural and organic brands are: RMS Beauty, Tracie Martyn, Seventh Generation, J.R. Watkins and 100% Pure.
Anti-aging Needs: An Area for Growth
Anti-aging products have shifted to not just target wrinkles but also dry skin, uneven skin tone, hyperpig­mentation and dark circles under eyes.
Surprisingly, Euromonitor recently found that higher numbers of 60-and-older consumers use skin care products without anti-aging claims. Only about one-third (35%) of the respondents aged over-60 said they used anti-aging products in the prior three months.
In 2014, the No. 1 skin care brand in the U.S. was an anti-aging brand: Olay Regenerist, owned by Procter & Gamble. Their total sales that year amounted to approximately $103 million.
Asian Innovation
Asian skin care tends to differ from that of the West in that it focuses on damage prevention, rather than damage repair. The region is the source of the facial sheet mask trend, which is now booming in the United States, along with a rise in Western interest in Asian and K-beauty.
According to Euromonitor, face masks will grow at a CAGR of 6% through at least 2018, compared to skin care's overall 4% CAGR. China will reportedly contribute $1.2 billion to the category's value by 2018, according to the research firm.
Asia has popularized multi-step beauty rituals and ingredients such as snail venom and whitening agents. The region has also promoted leading-edge hydration claims; Western takes on the trend include recent launches such as Farmacy's Invincible Root Cell Anti-Aging Serum, NARS' Pure Radiant Tinted Moisturizer Broad Spectrum SPF 30 and Murad's Hydro-Dynamic Quenching Essence.
According to Euromonitor, Asia Pacific will generate more than 75% of skin care absolute growth through 2019. As noted previously, China will be one of the leading skin care markets, in addition to regional neighbors India and Indonesia.
Anti-aging claims are most important in the markets of China and Indonesia, Euromonitor notes. Skin whitening/lightening claims, of course, also dominate the region. 
What's Next?
With top multinationals acquiring niche and natural brands in skin care, as well as the rise of cruelty-free legislation around the globe, new unique brands are likely coming, as are further acquisitions.
In addition, new at-home devices (like sonic cleaning brushes) will offer higher levels of efficacy, and emerging technology, such as DNA testing and wearable skin monitors, could add new levels of technical certainty and self-assessment.