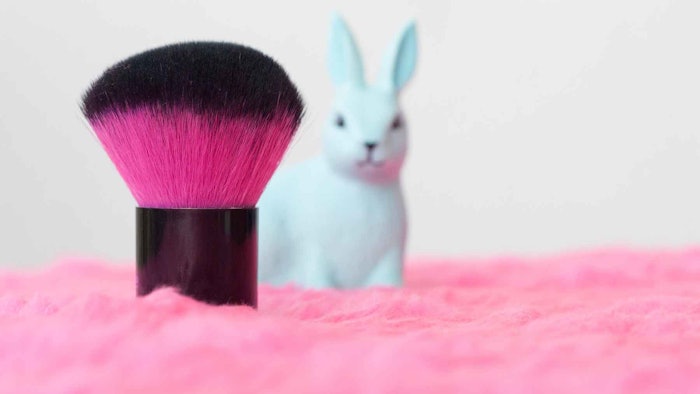 On March 28, 2023, the Canadian government released its Budget 2023, which among other measures, proposes amendments to the Food and Drugs Act to ban testing on animals for cosmetics. More specifically, it would prohibit: testing cosmetics on animals in Canada; selling cosmetics that rely on animal testing data to establish the product's safety, with some exceptions; and false or misleading labelling pertaining to the testing of cosmetics on animals.
This release follows C&T's January 2023 report that after 8 years of discussion, Ottawa is set to ban animal testing on cosmetics, and that Health Minister Jean-Yves Duclos is "set to push forward the changes to the federal Food and Drugs Act," taking it national. The country's delayed response to ban animal testing was criticized and described as "long overdue."
Responding to the proposed measures, The Body Shop, one of the first industry leaders opposing animal testing for cosmetics, commended the government. According to the company, it has worked for several years with the Canadian government and other NGOs to reach this point.
"The Body Shop applauds Minister Duclos and Health Canada for their work in bringing forth this legislation," said Hilary Lloyd, vice president of marketing and corporate responsibility for The Body Shop North America. "As a leader in cruelty free beauty, we're celebrating this milestone and reflecting on the passionate hard work from our campaign partner, Cruelty Free International, our retail teams and of course, our activist customers, who delivered more than 625,000 signatures to Parliament Hill in 2018 asking to end cosmetic animal testing. ... This tremendous effort is an example of how business can and should shape positive change in society."
In a joint statement, Cruelty Free International, The Body Shop, Animal Alliance Canada, Humane Society International, Lush Cosmetics and Cosmetics Alliance Canada responded: "Today we applaud the Canadian government for confirming its commitment to ban cosmetics animal testing and trade in its 2023 federal budget. ... We now eagerly await the introduction of the budget implementation bill that we hope will achieve our decades-long call for cruelty free cosmetics in Canada."