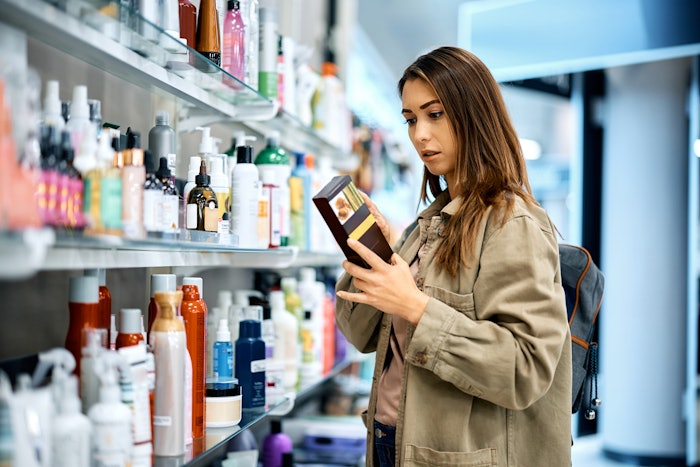 ChemForward has launched the "Know Better, Do Better" collaboration with Sephora, Ulta Beauty, Credo, Beautycounter, The Honest Company, Inolex and the Environmental Defense Fund "to promote the use of safer chemistry and improve chemical hazard data to enable informed decision making."
The goal is to collectively work to fill chemical hazard data gaps for in-market ingredients by using data analytics. The group is encouraging ingredient suppliers to verify their trade name ingredients to better facilitate informed, safer choices, per the collaborative.  
The project's chemical hazard assessment methodologies cover human and environmental impacts, and are conducted by certified toxicology firms.
Christina Ross, Credo Beauty's senior scientist, commented, "With comprehensive chemical hazard data generated by this work, Credo and our brand partners can avoid replacing one bad actor chemical with another, which is called 'regrettable substitution.' This holistic approach is part of Credo's clean beauty commitment."
Carley Klekas, global director of product sustainability at Sephora, added, "Vetting potential alternative ingredients to continue to improve health, safety, and sustainability is critical for the industry. The Know Better, Do Better Collaborative will be a valuable resource and help to inform key decisions in the future so we can go further together."
"Democratizing hazard data is critical for accessibility to safer, more sustainable products," said Steve Winchell, EVP supply chain and R&D, The Honest Company. "This joint work supports Honest's thoughtful formulation choices while also helping to ensure the entire industry is making more informed, science-backed decisions."
"Access to sound scientific safety data is a baseline responsibility for all of us in the personal care industry," said Lisa Gandolfi, Ph.D., VP marketing, Inolex. "ChemForward's Know Better, Do Better collaborative is a powerful accelerator to create pull through in the supply chain. Together with like minded pilot partners we're helping fill data gaps and bring transparency of chemical safety information to the forefront for everyone."
"Clean beauty is bigger than one voice, one brand or one supply chain," said Jennifer McPartland, Ph.D., senior director of safety and stewardship, Beautycounter. "We are thrilled to participate in this collaborative—an initiative that seeks to identify science-based, safer ingredient options the whole industry can leverage."
"We believe collaboration and partnership are critical for the entire beauty industry to create a meaningful, positive legacy for our world," said Ame Igharo, senior director sustainability strategy, Ulta Beauty. "Ulta Beauty is excited to partner with the collaborative on this groundbreaking initiative that brings ingredient suppliers, brands and retailers together in service of safety and consistency for the entire beauty industry."