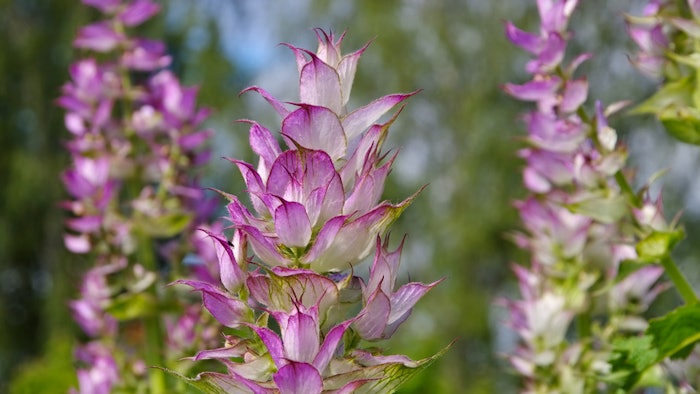 Ashland has launched sclareance (INCI: Sclareolide), a biofunctional extracted from the company's own clary sage fields in the U.S. where the flowers are bio-transformed using non-GMO biotechnology. It is the second biofunctional ingredient to be developed by Ashland using artificial intelligence (AI), after santalwood (INCI: Octyldodecanol (and) Santalum Album (Sandalwood) Wood Extract).
Related: Ashland Global Holdings Inc. Renamed to Ashland Inc.
The sclareance biofunctional is designed for scalp care and is said to reduce the appearance of dandruff and scalp irritation, offering healthier scalp desquamation and making the user less prone to dandruff. Applications for this ingredient include hair care formulations, leave-on treatments and shampoos and conditioners.
Clinical trials in volunteers showed that sclareolide could help the skin activate vitamin D functions and restore a healthy scalp, visibly reducing the appearance of dandruff.
Anne Clay, marketing and business development manager, biofunctionals and naturals, Ashland, commented: "Consumers are increasingly seeking scalp facials to intentionally address scalp health and combat dandruff. Using white biotechnology to activate ingredients for scalp care, Ashland can amplify the efficacy of our customers' products and applications."