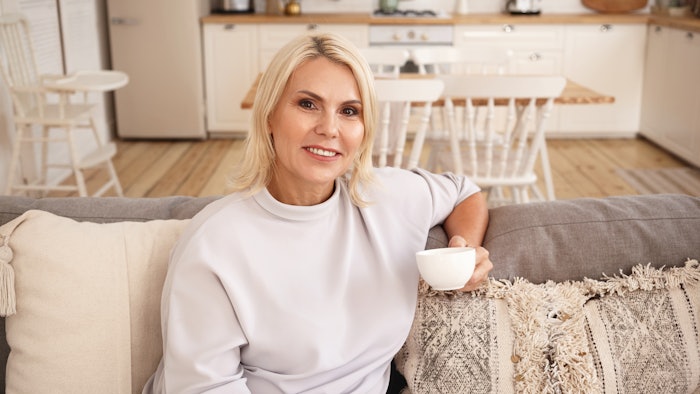 BASF Care Creations' new Probiolift and Postbiolift leverage dormant cells and bacterium metabolites to provide biotic anti-aging benefits.
Probiolift comprises dormant cells of living Lactobacillus crispatus, a Gram-positive rod-shaped anaerobic bacterium found naturally in the skin and which decreases with age.
The dormant cells are said to "awaken" in contact with water on the skin, and reportedly make the skin appear fuller and improve the appearance of forehead wrinkles.
The delicacy of live cells requires water- and preservative-free formulations, according to the company, which favors formats such as powders, among others.
The company has also unveiled Postbiolift, a postbiotic based on metabolites secreted by L. crispatus, which reportedly helps make the skin appear more elastic, smooths the appearance of crow's feet wrinkles and creates an appearance of an even complexion.
The technologies derive from BASF research that has found that lactic acid bacteria, including Lactobacilli, noticeably decrease in mature skin, particularly the under eye zone and the wrinkle hollows of older research volunteers.
Twenty-nine female volunteers between the ages of 45 and 65, who had fine lines or wrinkles on their forehead, participated in a clinical study comparing a base cream formulation containing Probiolift at 0.05% against a placebo base cream formulation.
Probiolift reportedly made the volunteers' skin appear fuller after two months. It also imparted a visible 5% reduction in the appearance of wrinkles compared to the placebo.
Clinical results were supported by L. crispatus biological properties shown in advanced in vitro testing, according to BASF.
A placebo-controlled, clinical study of Postbiolift was also conducted with 30 female volunteers between the ages of 40 and 50 with crow's feet wrinkles and color spots on the face.
After 28 days and 56 days of treatment with the ingredient formulated at 1% in a cream, elasticity increased in among users of the Postbiolift cream by up to 10%.
In addition, at the end of the 56-day study, Postbiolift had reportedly significantly decreased the appearance of crow's feet and pigmented age spots by almost 7% compared to the placebo.
The mechanism underlying the observed clinical results has been evidenced by comprehensive in vitro studies, per BASF.
"Consumers are increasingly aware of the health benefits that biotic ingredients offer, whether pre-, pro- or postbiotics," said Cécile Kalem, BASF Launch Manager for Active Ingredients in Europe. "This trend has its roots in the food industry. What is common practice in this field has, up to now, been one of the most challenging tasks for the personal care industry: incorporating living skin bacteria into cosmetic formulations and keeping them active. With Probiolift, we have found a solution for this challenge – a real breakthrough by our research and development teams."