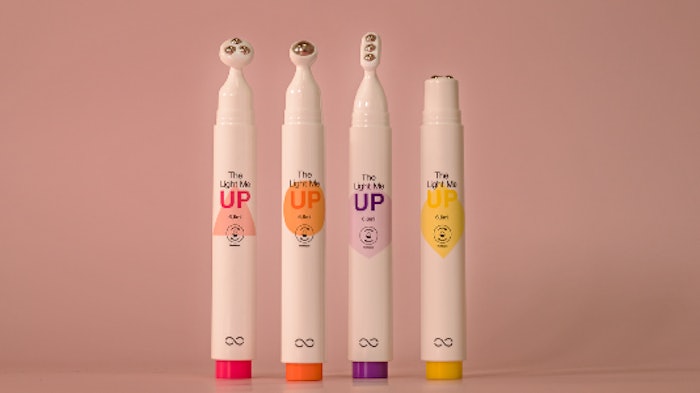 Quadpack's Light Me Up refillable airless flow pen can be paired with four sensorial, cold-touch tips, offering a reusable solution for makeup and skin care. Brands can either launch a collection featuring multiple tips or choose the tip that best matches their formula. 
Light Me Up s design and airless system provides users with precise application without compromising the formula.
Report: Packaging Innovation Trend Tracker: April 2023
The 6.6 ml pen is reportedly ideal for liquid and low-viscosity formulations. The inner bottle can reportedly be easily removed for recycling and replaced with a simple turn.
The refill is made of PP, while the full pack is available in up to 30% PCR. A lifecycle assessment of the pen reportedly has shown that the product's refillable version reduces CO2 emissions by 50% compared to a non-refillable flow pen. Its circularity index is said to show a five-fold improvement.