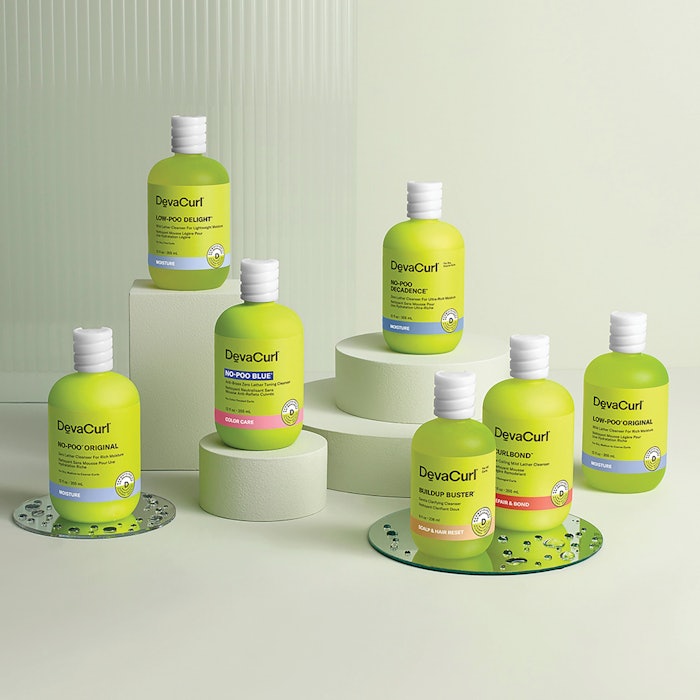 Global Cosmetic Industry reached out to industry insiders on emerging hair care packaging trends and beauty packaging trends, in addition to recent launches. We enter 2022 with packaging that continues to innovate and meet the demands of conscious beauty.
'Glassification' Trend
Eleanor Bunting, marketing and communications manager, International Cosmetic Suppliers, says, "The versatility and premium feel of glass packaging has long made glass a preferred material choice for beauty products. Glass is also a fully recyclable, sustainable material option, and with consumers' increased awareness of recyclable and environmentally-friendly materials, the trend of 'glassification' is on the rise; embracing glass for both skin care and color cosmetic packaging. To meet the growing demand for glass packaging options, ICS introduces our new ICS Exclusive Molded Glass Bottles with Wands. The unique glass bottle design with a wand applicator combines innovation, sustainability and beauty. Featuring a premium gooseneck design and 9 ml fill, our Glass Bottles with Wands are ideal for a variety of premium skin care and color cosmetic formulations."
Bunting continues, "The crystal-like reflective qualities of glass, with it's natural, pure, weighted feel makes glass a premium packaging choice for consumers and ICS' Exclusive Glass Bottles with Wand are available in two round molded glass bottle options: classic and chubby, both designed with a deluxe 9 ml fill. Both bottle shapes feature a premium gooseneck design which extends under the cap allowing the bottle to look fuller longer and better accommodate fill tolerance, without the need of a collar or cheaterband at the neck. Glass packaging is compatible with a variety of formulations and our ICS Exclusive Glass Bottles with Wands are available with various hygienic, hands-free applicator options, such as standard doefoot, chubby doefoot, spatula, brush and rollerball, perfect for both skin care and color cosmetic formulations."
Bunting concludes, "The high demand for 'glassification' continues to be on the rise due to glass' premium aesthetics, formulation compatibility benefits and sustainability benefits. Glass packaging can be recycled over and over, and reused and repurposed, giving glass products a long lifecycle. ICS has a wide selection of glass bottles, jars, droppers, rollerballs, lip and eye packaging to suit your brand's needs."
For the full article, check out Global Cosmetic Industry's February 2022 digital magazine.