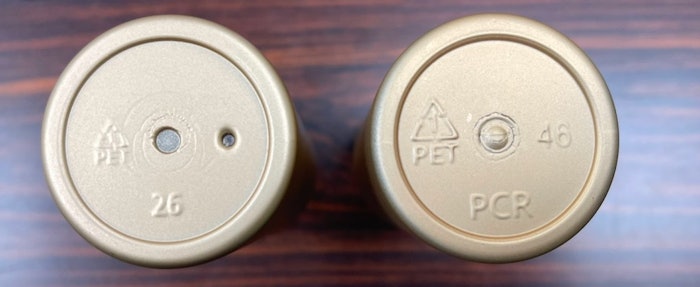 Epopack has added the PCR PET (post-consumer recycled polyethylene terephthalate) marking on the bottom of its PCR PET bottles.
The PCR PET marking serves as a visible symbol of the company's commitment to sustainability and highlights its use of post-consumer recycled materials in the production of its bottles. 
The new version with the marking will replace the old bottles once stock runs out. 
During this transitional phase, a shipment will arrive that contains both the previous and upgraded versions of the overcap.