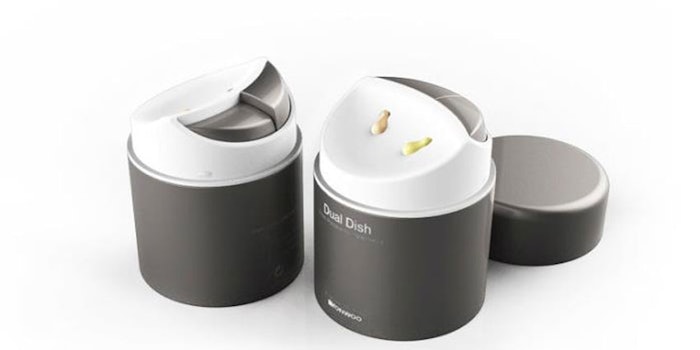 Yonwoo has announced the debut of its Dual Dish. 
The Details
The airless cream jar has two compartments: one for moisturizer and one for foundation. 
Each is pumped separately into a central mixing dish where they can be blended and applied to the skin.
The skin or makeup products are held in two collapsible airless bags within the jar. 
The vacuum pump was designed to dispense 100% of the product, according to the company. 
Dual Dish comes in 45ml and 60ml capabilities. 
Creative decoration is available for the jar's walls, actuators, mixing dish and cap.