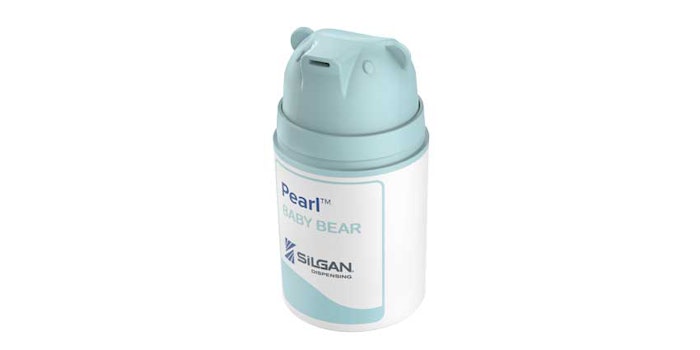 At the upcoming LuxePack New York, to be held on May 16–17, 2018, Silgan Dispensing will showcase four of its products: Aria Luxe, Lyric Premium, Melodie Pirouette and Pearl Baby. 
Silgan Dispensing explained that Aria Luxe is a pump designed for prestige skincare.
Lyric Premium is a skincare dispensing system featuring a no pre-compression and comfortable design and Melodie Pirouette is a new closure for the Melodie fragrance pump featuring a plastic screw closure hidden under a metal cover that allows consumers to remove the pump and re-use it.
The company will also be showcasing Pearl Baby Bear, "a new airless system that offers parents a fun, visual way to interact with their babies with one-hand operation that also comes with an animal-shaped nozzle." Pearl Baby Bear was reportedly created to accommodate the estimated 30 million new babies expected to be born in China over the next five years due to the lifting of the country's one-child policy.