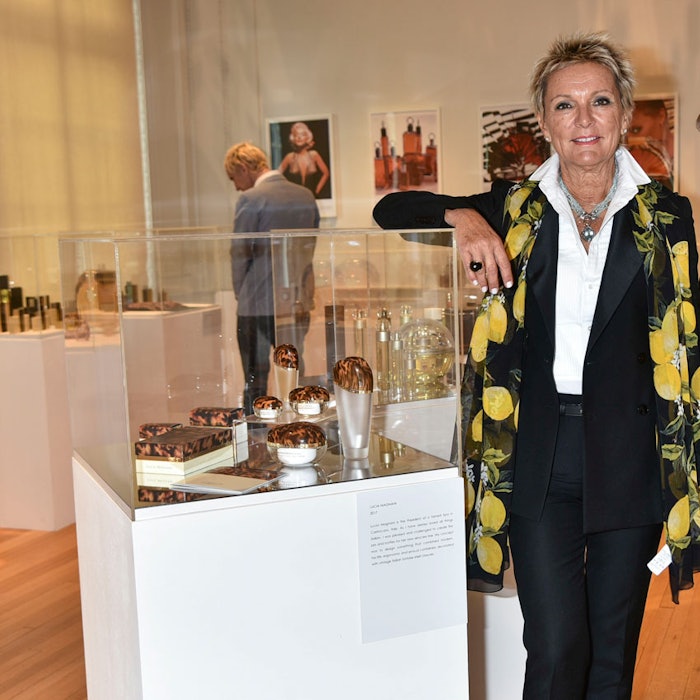 Marc Rosen's long career as a fragrance packaging designer was honored on September 10 at the exhibit Glamour Icons held at the Nassau County Museum of Art. 
The exhibit includes Rosen's designs for Elizabeth Arden, Karl Lagerfeld, Chloe, Burberry, Perry Ellis. Jill Stuart, Elizabeth Arden, Ellen Tracy, Nina Ricci, Lucia Magnani, P&G Beaute, Joan Rivers, Christiana Aguilera. In addition to Rosen's own designs, the exhibition also features a selection of vintage perfume bottles that have inspired him on loan from the collection of Ken Leach. 
Rosen stated, "I am so grateful to the Nassau County Museum of Art for this vernissage. As I see it, the Metropolitan Museum's Costume Institute did this with fashion years ago, and now it is our turn." 
Charles A. Riley II, Ph.D., the director of the museum, said, "As with fashion design, the creation of cosmetic packing is an art form. Marc Rosen broke this barrier that for too long has separated the worlds of art and design, the Nassau County Museum of Art was privileged to have been the first venue for this important exhibition." 
The exhibit will travel to other museums across the country.