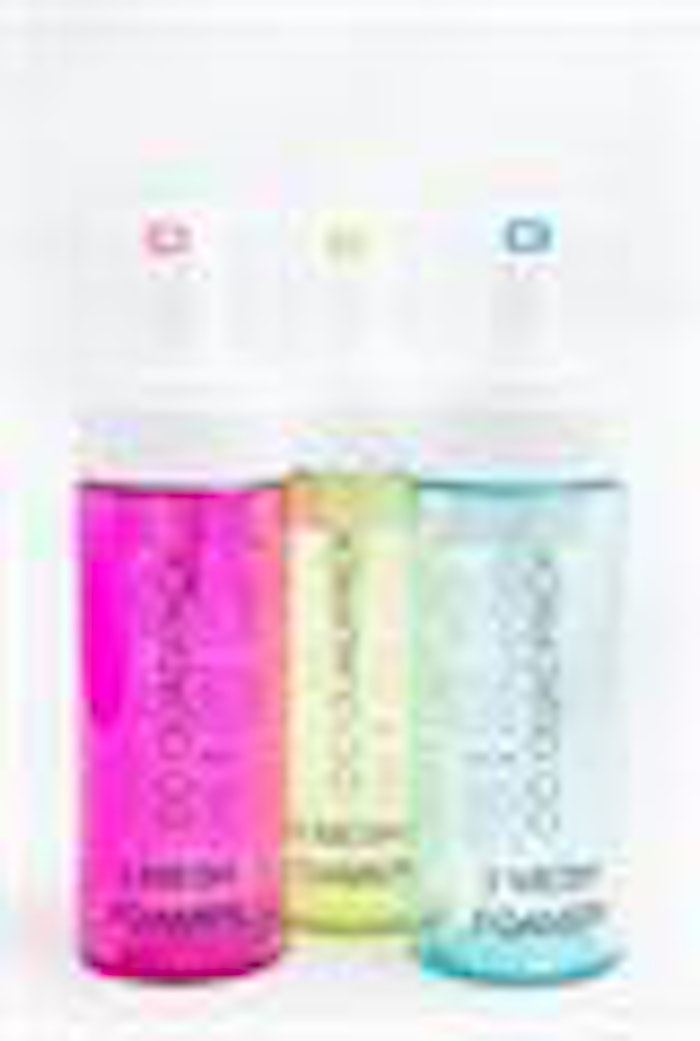 The 3 Mesh Foamer from cosmetics packaging provider Quadpack Group uses Apollo's patented technology, designed with different meshes, to produce a greater volume of rich foam.
The new high-tech pump transforms liquid formulas at a single press and has been constructed with three fine meshes. The liquid formula is forced through each of these in order to obtain smaller bubbles. The resulting foam is therefore velvety soft rather than soapy, as well as more voluminous. In addition, the richness of the foam lasts longer before turning back to liquid.
As with all Apollo pumps, all metal parts are removed from the product path, for greater formula integrity. The 3 Mesh Foamer is ideal for liquid and semi-liquid formulas that need a finer, richer foam quality than that offered by ordinary foamers. These might include facial cleansers, self-tanning foam or high-end hair mousse.
Available with 150ml and 200ml bottles in HDPE or PET, the foamer can be decorated using color-matching, silk-screening, hot-stamping or metallization.
Aluminium collars or matt mould caps can also be added to produce a pack that is both attractive and high performance.