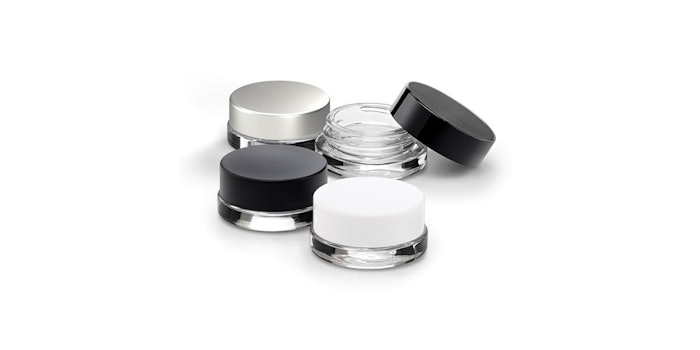 Qosmedix has debuted 100% recyclable aluminum caps to accompany its low profile glass jars.
According to Qosmedix, the lined threaded caps feature a matte silver finish and PE foam liners for added protection that can be removed prior to recycling. Logo embossing is available with a minimum purchase of 20,000 pieces.
The glass jars, which Qosmedix stated are popular for sampling, are available in 3-, 5- and 15-gram sizes.