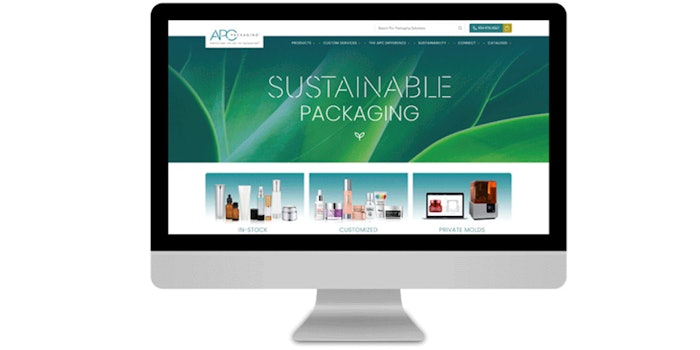 APC Packaging has announced a website refresh to emphasize its efforts toward sustainability and innovation, with an improved user-friendly experience for brands. 
New landing pages such as "New Innovations" highlights packaging solutions. "All Points Covered" emphasizes the company's mission.
The "Sales Process" page breaks down a brand's customer journey with APC to improve communications regarding expectations for services.
The "Sustainable Education" page shares the company's expertise in sustainable packaging through webinars, blogs and more.
CEO Lisa Lin said: "Our new design and format add an extra element to our brands' personality and solidifies our mark in the beauty industry as an innovative and sustainable packaging partner. Our focus has always been our clients, and a website is the first step towards that connection, so we are extremely excited to enhance that experience."