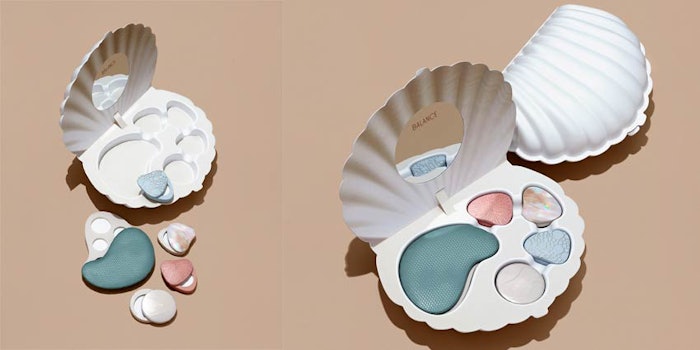 Balance Inc.'s Shell concept package comprises molded fiber (an alternative to molded plastic) and traditional paper, rendering it recyclable. The molded fiber is composed of bamboo and bagasse pulp (sugar cane).
The manufacturing of molded fiber reportedly uses renewable resources throughout the entire development process. 
Report: 3 Sustainable Packaging Trends
The reusable Shell is plastic-free and features five paper palettes that constitute a swivel construction with specialty decoration. The palettes do not require magnets.
Per Balance Inc., the molded fiber shell is a lower cost per unit compared to a molded plastic counterpart.