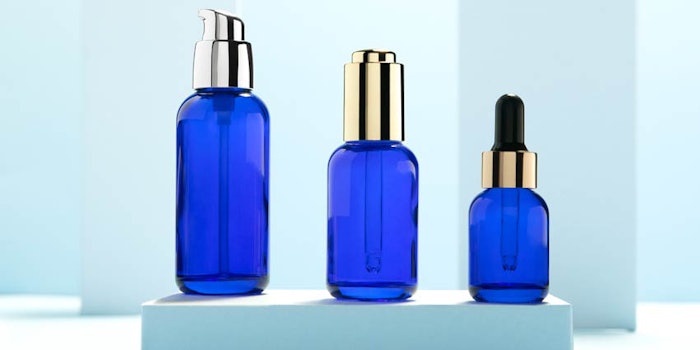 Baralan has launched its Olivia Slim Series, Boston round style glass bottles for makeup, skin care and fragrance. The cylindrical and rounded shoulder bottles come in 15 ml, 30 ml and 50 ml capacities, as well as transparent, amber and cobalt blue glass.
Related: Baralan Introduces Dropper 24, Large Dropper 19 for Skin Care Products
All three capacities feature an 18/400 neck finish. The amber and cobalt blue glass are ideal for light-sensitive products, according to Baralan. 
Maurizio Ficcadenti, global R&D Manager at Baralan, says, "The Olivia Slim Series is an exciting addition to our product offering. The line's classic round bottle shape, combined with a multitude of color and size options, is sure to give our customers a broad range of attractive new options that can be customized to best fit their needs."