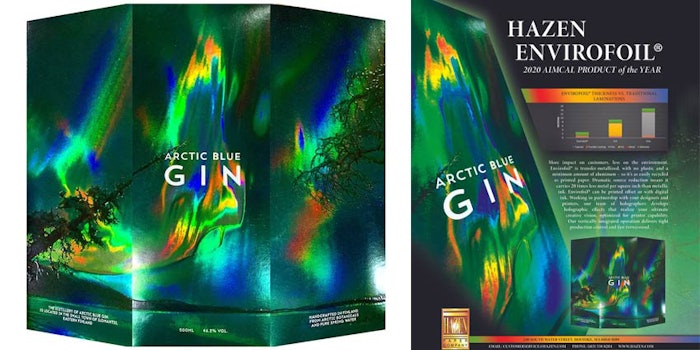 Hazen Paper Company's Envirofoil has earned two recycling accolades: Interseroh's Made for Recycling seal and Recyclable with Paper—Aticelca 501 certification. It scored 19 out of 20 in terms of recyclability.
Related: Empire Screen Printing Launches Roll-to-Roll Screen Press
Hazen's Envirofoil is an environmentally friendly option for metalized and holographic packaging and print solutions. It uses less than 1% of the aluminum used in traditional foil and film laminates and shines brighter than other commercial transfer products (850 on a Gardner Gloss meter), according to the company. The silver and holographic variants of Envirofoil were evaluated for certification.