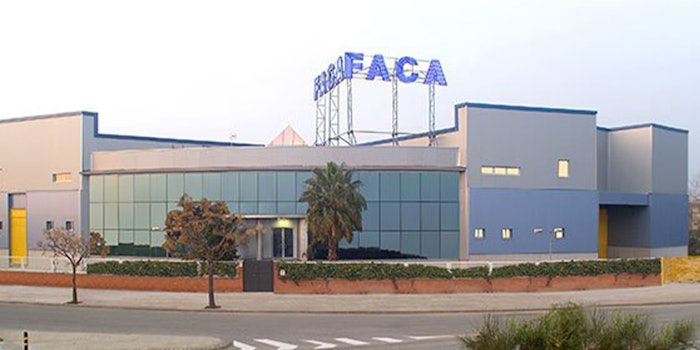 Faca Packaging, a manufacturer of acrylic packaging, is celebrating its 50th anniversary. 
Related: Verescence Manufactures Bottles for Bvlgari Allegra
In 2020 the company saw changes such as technological innovations including upgrading and renewing its machinery. 
Investments have been made in new machinery for more sustainable and lower consumption, both in injection with the acquisition of heavy-duty machinery to allow multicavity molds, as in decoration and assembly, with machinery for quality control by using artificial vision cameras.
Its mold workshop division is also joining the celebration, as of 2020 it has added the mold number 3.000 to its proper workshop and mold manufacturing.
Faca Packaging has also launched the T22 version refill jar. As of now it has a refillable goblet, as well as the possibility of manufacturing it in recyclable and recycled materials. 
In the coming years, Faca plans to continue with the purpose of manufacturing 100% cleanroom with a guaranteed system, approval of ISO – 9001 certifications, and the current development of ISO-14001.
The company said, "Our extensive knowledge of these 50 years has allowed us to achieve that aesthetic, technological, and functional challenge is met exceptionally. We maintain the philosophy of launching between four and five models per year, as well as increasing our list of patents that accumulate more than 300 until now.We are very proud to be able to turn 50 in these times and thank all our clients for the trust they have placed in us."