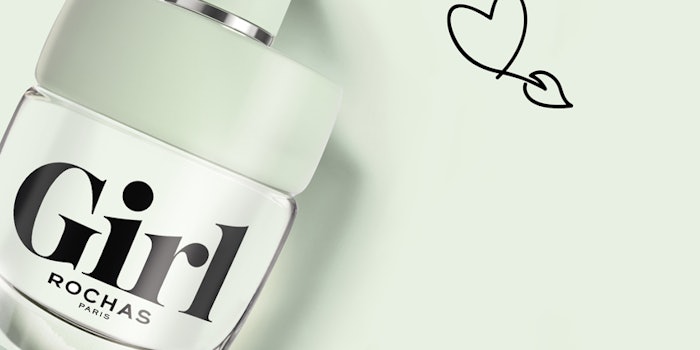 Faiveley Plast Beauty (VPI), a French specialist of plastic parts,  has designed the cap to the new women's fragrance, Girl by Rochas (Interparfums). 
Related: Interparfums Purchasing Paris HQ
The perfume's smooth cylindrical cap is made from partly recycled plastic and comprises organically sourced PP for the upper section and recycled PET and organically sourced mineral PP for the outer section.
VPI has guaranteed the minimum use of 42% by weight of recycled and organically sourced materials in the product. This combination of material allowed for the same pastel green shade as the bottle.
It is available in three sizes developed by Rochas: 40 ml, 60 ml and 100 ml.
Marc Beltrami, VPI commercial director, said: "Our environmentally friendly solutions are deeply rooted in our company's ethos. We designed this cap to meet the requirements of our clients and support them in their CSR strategy."