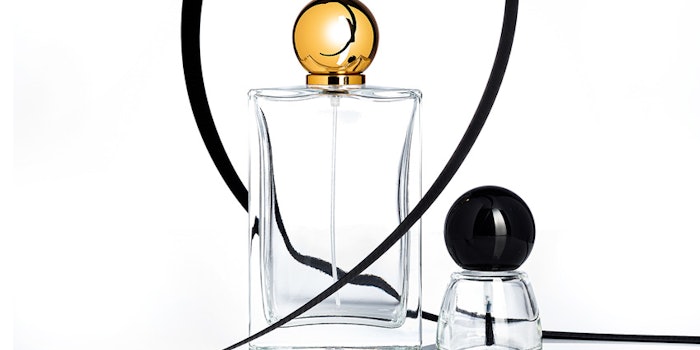 Baralan has introduced its Han Overcap 13/15 and Overpump 15 decorative overclosures designed to fit crimp neck or screw neck bottles for fragrances, nail polish and makeup bottles. 
Previously: Baralan's Mirella and Alexia Glass Bottles for Nail Polish
The Han overclosures are said to ensure functionality while providing a timeliness, elegant look and feel. 
Both versions of overclosures are available in different colors, including metallized gold or silver. 
Maurizio Ficcadenti, global R&D manager at Baralan, said: "At Baralan, our goal is to enhance packaging aesthetically, making it distinct and attractive through careful attention to detail. The uniquely-designed Han Overcap 13/15 and Overpump 15 are a reflection of our team's creativity and intuition, which we hope will help brands differentiate their products in the market."