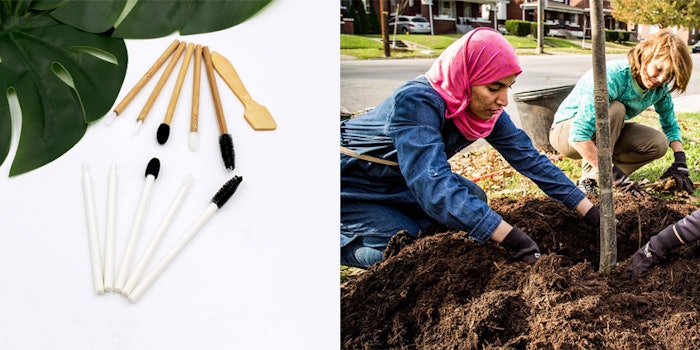 Qosmedix has launched its Qosmedix Cares Initiative, which brings corporate social responsibility (CSR) to the forefront of its overall future business strategy.
Related: Qosmedix Launches 6-Hole Spray Pump Bottle Collection
The company's CSR goals revolve around four pillars: environment, labor and human rights, ethics and sustainable procurement.
Focused on packaging and other beauty supplies, Qosmedix is also debuting a re-launched line of EQO-Friendly products made with sustainable materials. It has plans to roll out more products in this category over the next several years.
In addition, the company will be donating 1% of profits from the sales of EQO-Friendly products to The Nature Conservatory's Plant a Billion Trees Program, which helps to restore forests around the globe.
Sari Sternschein, VP of marketing and product development stated, "Qosmedix is committed to producing, distributing and selling our products in a sustainable and responsible way. Since our first ISO Certification in 1998 to our recent EcoVadis Bronze Medal, we have consistently demonstrated our commitment to Corporate Social Responsibility. Now, with the launch of Qosmedix Cares, our goal is to highlight the importance of CSR in our organization."