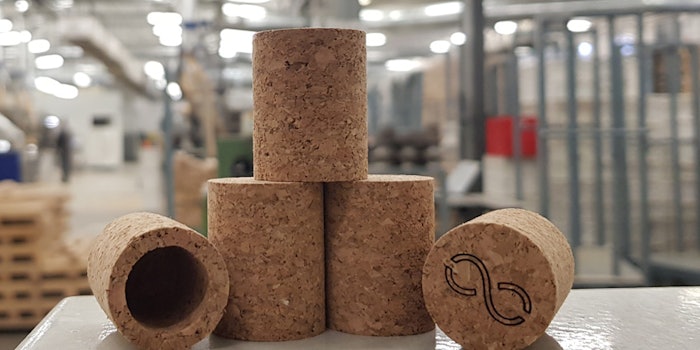 Quadpack has announced the development of a range of cork fragrance caps for its QLine portfolio. 
Related: Quadpack Launches Refillable Regula Airless
The sustainable cork caps use by-product of the wine stopper industry as raw material.
Benefits from the range include:
Hypoallergenic action: Cork does not absorb dust, helping to protect against allergies and respiratory diseases.

Waterproofing: The suberin and ceroids contained in the cell walls protect the cork against moisture and allow it to age without deteriorating.

Insulation: Cork has low conductivity to heat, noise and vibration, due to the gaseous components contained in cork that are enclosed in small, impermeable compartments, shaped like a honeycomb.

Elasticity: Cork adapts to variations in temperature and pressure without compromising its integrity.

Natural touch: Softness and flexibility combine with a naturally uneven surface.

Lightness: Over 50% of its volume is air. Cork weighs 0.16 grams per cm3 and can float.
Isabelle de Maistre, Quadpack's head of product communications, said, "Cork is a completely sustainable product as every bit is used and nothing gets wasted. The launch represents a big step forward in Quadpack's commitment to the circularity of its products, from source to end of life."