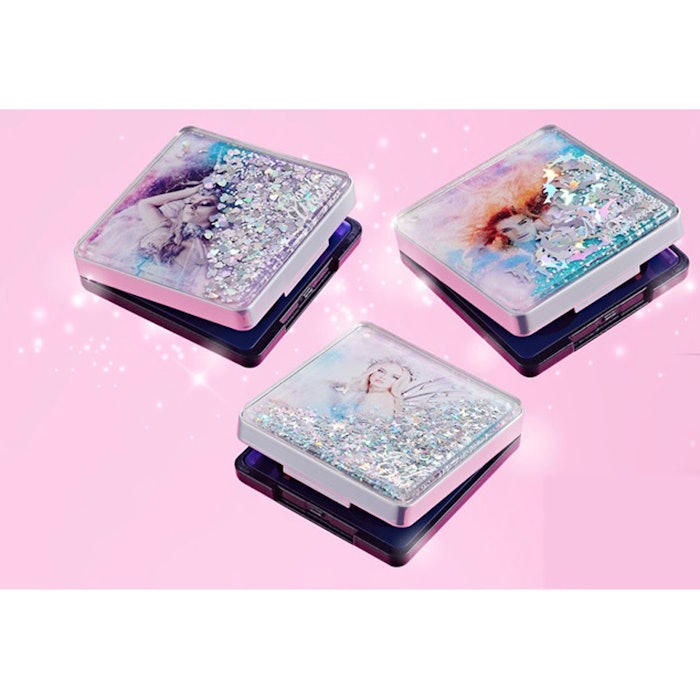 At Luxe Pack Monaco, to be held Oct. 1-3, 2018, HCP will showcase four new packaging trends: Whisper, Aura, Sparkle & Shine and Magical Glitter Storm.
On Display at Luxe Pack Monaco
Whisper is inspired by the hazy imagery of nature. The packaging design was heavily influenced by delicate textures and contains frosted and metallic crinkle effects. The graphics on the packaging are digitally printed and feature soft-touch metallic finishes and transparent fliptone spray. New stock items include 

Luna Square Eyeshadow and Wet & Dry Compacts plus the Radii Square Tottle 15 ml.

Aura's glowing colors are combined with the captivating shimmer of moonlight and crystals to inspire a mystical trend, HCP explained. The packaging features color-shifting prismatic metallization, silver foil, glitter and sequins. New stock items include 

Radii Square Pressed Powder with 'Glitter Storm', Radii Square Mascara and Radii Round Jewelled Blusher Compact.

Sparkle & Shine brings "glitzy and beautiful sparkling decoration effects" to the Radii Grande Compact. According to HCP, this new range is ideal for limited edition or gift ranges.


Magical Glitter Storm incorporates a fairytale theme into HCP's 

Glitter Storm decoration. The new decoration is available on the 

Radii Square Pressed Powder compact.