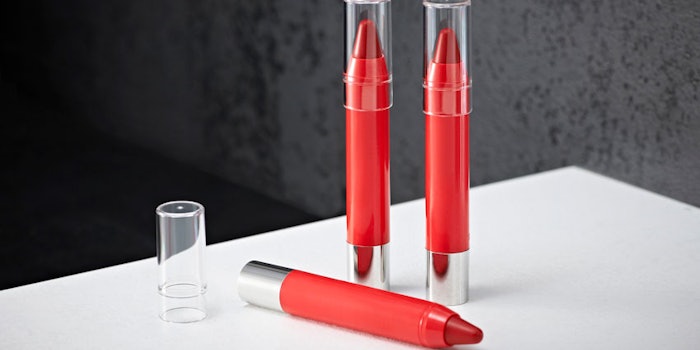 The Pretty Jumbo Stick from RPC Bramlage Beauté was created for various products, including eyeshadow, lipstick, lip care and solid perfume.
The stick was created to provide product protection, an attractive appearance and ease of use for the customer. According to the company, the stick's airtight system ensures that in the locked, down position, no air can enter the container. To access the product, users simply twist-up the dispenser.
The Pretty Jumbo Stick is produced, decorated and assembled in-line, the company explained. 
In addition, RPC Bramlage Beauté has invested in a machine meant to increase the number of decoration techniques available to customers, including stamping and heat transfer alongside metalizing, holographic, semi-transparent and 3D appearance.