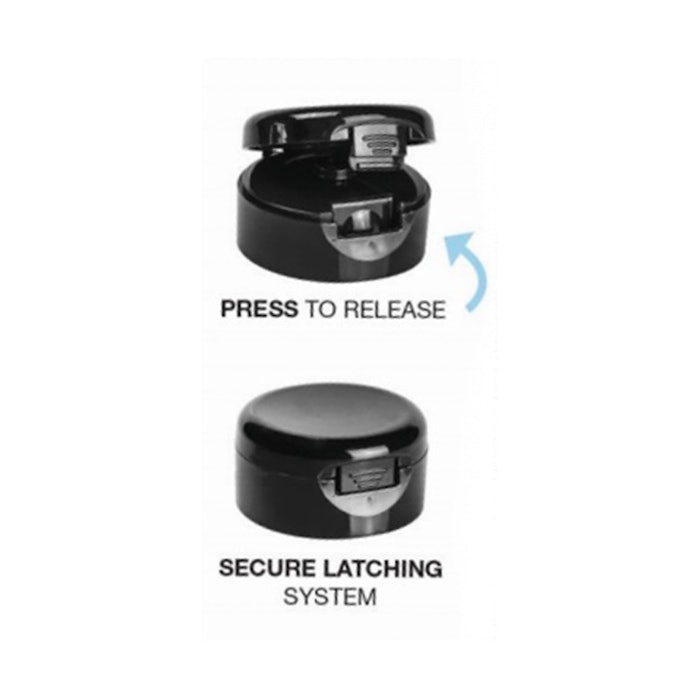 Aptar's Purity E-Latch was created specifically for e-commerce delivery supply chain.
According to Aptar, E-Latch features a fully integrated finger recess latch that is meant to prevent accidental opening in transit. Additionally, E-Latch eliminates add-ons such as liners and tear bands. 
E-Latch is available on Aptar's 2" Purity Snap On with three orifice sizes .125, .187 & .250 and a gloss finish.