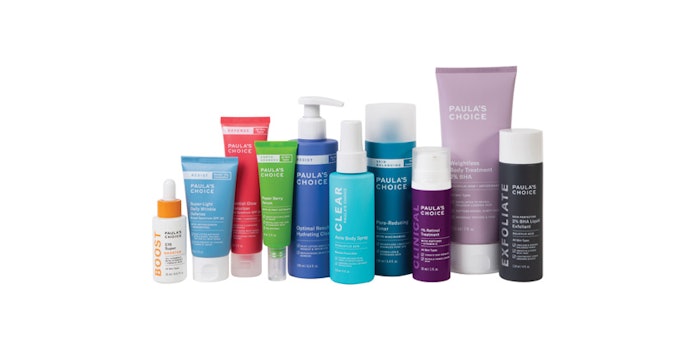 Paula's Choice Skincare has announced its partnership with TerraCycle. 
According to Paula's Choice, customers can send in Paula's Choice product packaging waste to be recycled for free. The program is available to any interested individual, school, office or community organization. 
How it works
Participants can sign up on the TerraCycle program page and mail the packaging using a prepaid shipping label.
Once collected, the packaging is cleaned and melted into hard plastic that can be remolded into new recycled products. 
Every shipment of the company's packaging waste sent to TerraCycle earns points that can be used for charity gifts or converted to cash and donated to the non-profit, school or charitable organization of their choice.
Tara Poseley, CEO of Paula's Choice Skincare, stated, "Sustainability at Paula's Choice is an ongoing commitment to take care of our staff, our community and our planet. As part of that promise we're excited to partner with TerraCycle to ensure we're doing our part to reduce plastic waste."
TerraCycle CEO and Founder, Tom Szaky, added, "Paula's Choice Skincare is giving their customers the unique opportunity to divert waste from landfills. By participating in this recycling program consumers are able to demonstrate their respect for the environment, not only through the products they choose to include in their beauty regimen but also by taking an active role in how the packaging is disposed of."