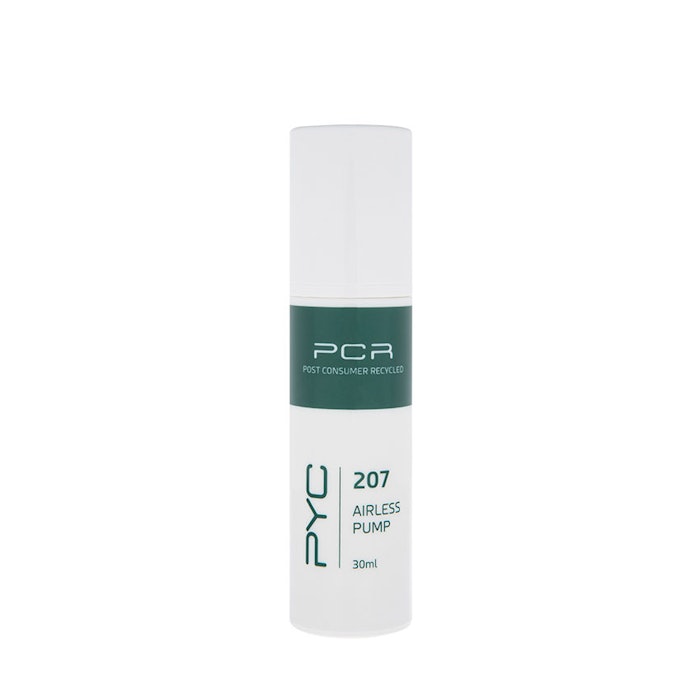 Cosmogen has expanded its eco-friendly packaging portfolio with the launch of its PCR line and six lines of ECOCERT labeled airless bottles.
Cosmogen's recently launched packaging and applicators were created from PCR, natural and bio-based materials, and FSC wood while reducing their quantity or offering refillable packaging.
PYC-Europe, a subsidiary of Cosmogen Expansion, has developed six lines of ECOCERT labeled airless bottles. It's recently developed turnkey PCR solution for airless bottles includes the bottle's bottom, body, collar and/or cap.
According to PYC-Europe, PCR PP can represent up to 87% of the weight of the total packaging. Currently, two standard blends are offered according to the customer's choice: 35% PP PCR–65% PP virgin, or 50% PP PCR–50% PP virgin.
Additionally, PYC-Europe will reportedly have a logistics platform in Europe to optimize supply chain processes.