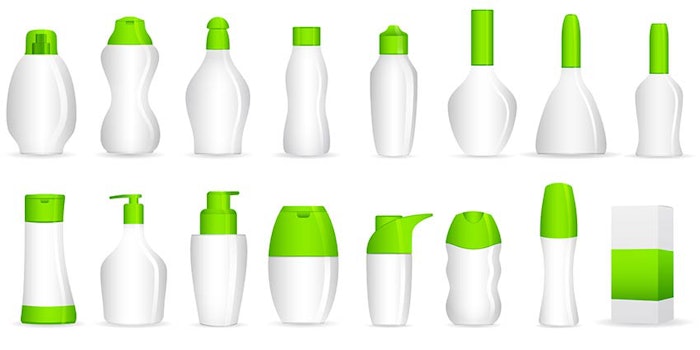 The New Jersey Packaging Executive Club (NJPEC) is hosting its 41st Annual Package of the Year Awards Gala on December 5 at The Madison Hotel in Morristown, NJ. The event will recognize the most outstanding engineering and design.
This year's event drew in a large number of submissions. Judges, who selected winners in 10 categories, included packaging executives from numerous industries/brands and packaging students.
Package of the Year recipient: Pacollection for Paco Rabanne by TNT Global Manufacturing
Students' Choice Award recipient: Ellis Brooklyn–Marvelous Massage & Body Oil for Boom by SeaCliff Beauty Packaging and Laboratories
Category winners for the top platinum award:
Color Cosmetics: MAC Electric Wonder by MAC Cosmetics
Food & Beverage: Satryna Tequila for Csatrina Holdings by Metal Dynamics
Fragrance: Pacollection for Paco Robanne by TNT Global Manufacturing
Gift Set: Lunar New Year Skin Care Set for Erno Lazlo by Integrated Packaging Industries, Inc.
Graphics: Colors in Bloom Collection for HCT Group and Milli Rose Beauty by HCT Group
Health & Beauty: Kosasport LipFuel for Kosas by Presto Packaging Solutions
Household Industrial: Swing Sider Line for Casabella by Bradshaw Home/Casabella
Personal Care: Ellis Brooklyn–Marvelous Massage & Body Oil for Boom by SeaCliff Beauty Packaging and Laboratories
Promotional: Jak and Daxter The Precursor Legacy Collector's Edition for Limited Run Games by Millennium Print Group
Additional awards will be presented for Gold, Silver, Bronze, Marketing Impact, Technical Merit, Visual Impact, Packaging Innovations, Stock Packaging and Sustainability. All Package of the Year submissions will be showcased in the banquet room during the event.
"All the judges were impressed with the wide range of packaging ingenuity and brand impact displayed in this year's competition," said Peter Gould, co-committee chair of the NPEC Package of the Year. "We look forward to Awards night and the gala, when the entire industry comes together to recognize and celebrate this year's incredible achievements in packaging, design, and engineering."
To register visit: Package of the Year Awards Gala 2019