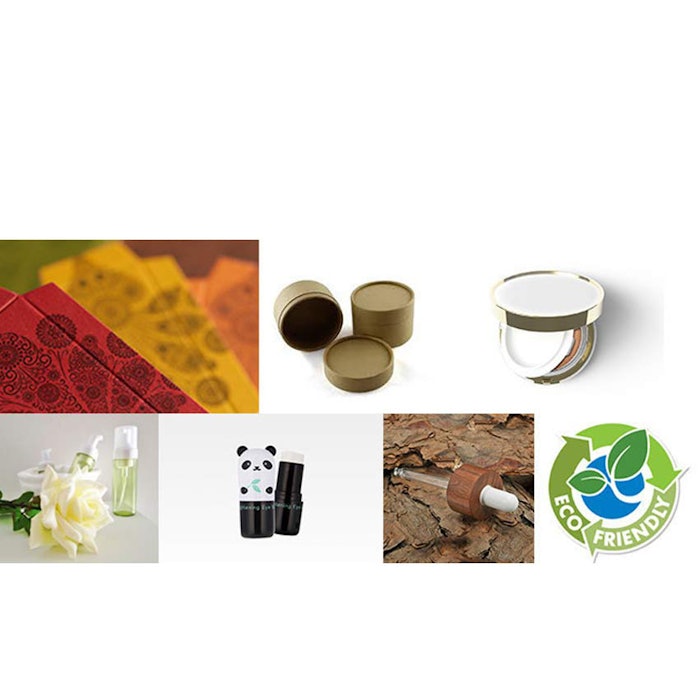 Packaging is evolving, giving birth to new ways of connecting with consumers. Premium brands are developing chicer green alternatives, technology is being used to actively engage consumers with the brand and K-pop graphics are going global. 
According to a recent report released by Research and Markets (researchandmarkets.com), the global cosmetic packaging industry market was worth $24.3 billion in 2014 and is projected to reach $31.4 billion by 2020, an annual growth rate of 4.3%.
Emerging cosmetics packaging patterns worth noting according to Research and Market are:
Eco-friendliness
According to Research and Markets, eco used to be a stigma and synonymous with cheap and low-quality products. But now, premium brands are developing chicer green alternatives, incorporating natural or colorless closures (instead of metallic ones), sustainable wood touches like natural bamboo, and high-quality recycled plastics.
Kidult/K-pop
Humorous, playful packaging has entered the mainstream and heavily resembles the popular Gwiyomi (meaning "cute") trend from Korea, which manifests in packaging ranging from cutesy confectionery shapes like macaroons to adorable pandas, rabbits and even tigers.
Smart Packaging 
Smart Packaging Interactive and identification methods such as quick response codes, advanced barcode technology, and near-field communication (NFC) labels are being used in packaging to actively engage consumers with the brand. 
Curious about the bright future for the global luxury packaging market? Read more in Global Cosmetics Industry.