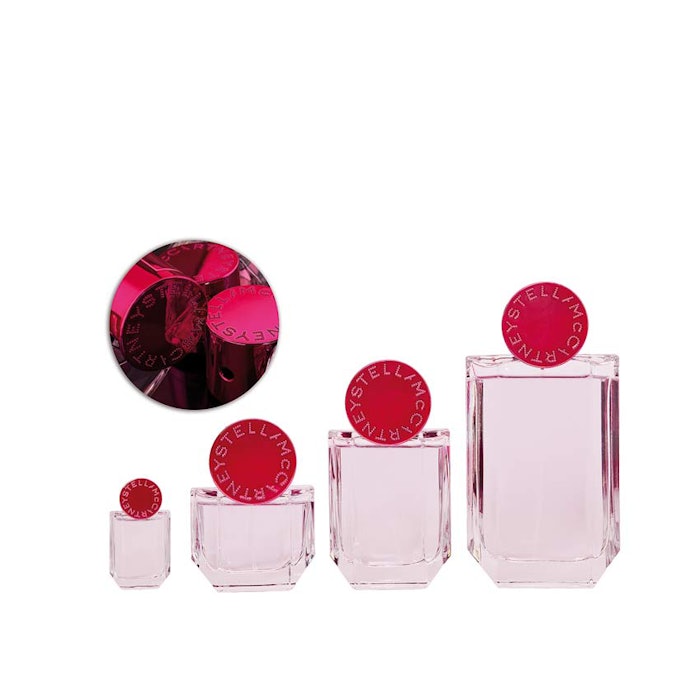 Packaging: Custom cap for 5, 30, 50 and 100 ml
Company: Axilone
Description: Axilone has designed a spray cap for Stella McCartney's bright and contemporary floral woody fragrance, POP, within the size and finish of the medallion. The fuchsia cap features the signature Stella McCartney logo, has an integrated push button and remains permanently on the bottle to showcase it.
For Axilone, the challenge was to design a spray cap within the size and finish of the medallion, technically complex and ensuring a perfect fit on the bottle. The concept of the "spray cap" brings at least three advantages according to Axilone: The consumer doesn't see any difference between the tester and the product. There's no need to remove the cap to access the spray.
In this case, all functionalities are regrouped in four different parts that are assembled without any glue. Axilone designed, produced and metallized all components in its new workshop in Guidel, Brittany. All highly complex tooling was designed and produced in-house at Axilone Auray, Brittany. The logo was directly embossed in the mold.