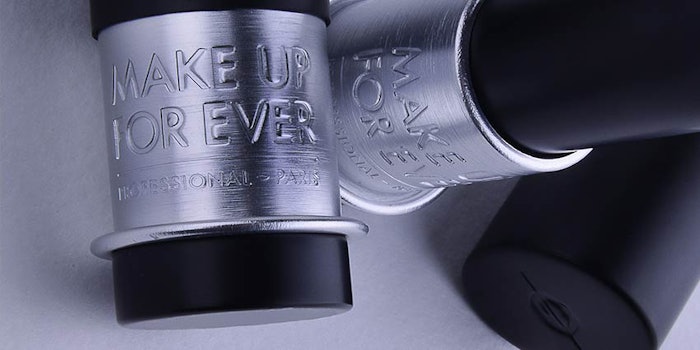 Axilone focused on timelessness and sobriety in developing the packaging for Make Up For Ever's Artist Rouge range. The design features a anodized black matte and brushed aluminum design, as well as a covering cap and collar with rolled edges.
The cap covers nearly the entire lipstick tube, which closes on the rolled edge, which appears as a decorative line. The aluminum collar is engraved with the brand name.
The tester is available in 48 shades and features a crystal ABS mini-cap.