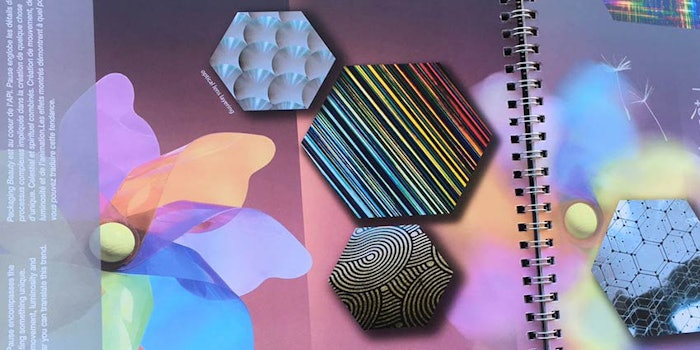 API has launched its Trends Folio, which was curated by David Peters, the company's creative development manager, at Luxe Pack Monaco. The key trends identified include:
The contrast of digital and analogue technologies
Visual detail (titled as "Pause")
API used its trends insights to develop its engraved laminate, Second Skin, which combines liquid engraved effects with registered pint.
"Many of our team come from design and packaging backgrounds and so we understand how creatives and agencies appreciate a helping hand in regard to identifying the latest trends," said Peters. "Our new API Trends Folio has been designed to inspire -- setting out the trends we expect to see within the industry, providing background and examples to help leave a long lasting impression."
Peters added, "Since it is the premier show for creative packaging, we chose Luxe Pack Monaco as the ideal event to launch our API Trends Folio. We are really proud of its launch and look forward to welcoming visitors to our stand and informing them about the latest packaging trends that empower luxury and premium brands."
He concluded, "We want API's Trends Folio to be a working document for designers and creatives and so will be updating it throughout the year with the latest macro-trends and creative uses of foils, films and laminates as they are launched within the market. And with a new version to be produced each year, we hope that it will become an event that people really look forward to!"