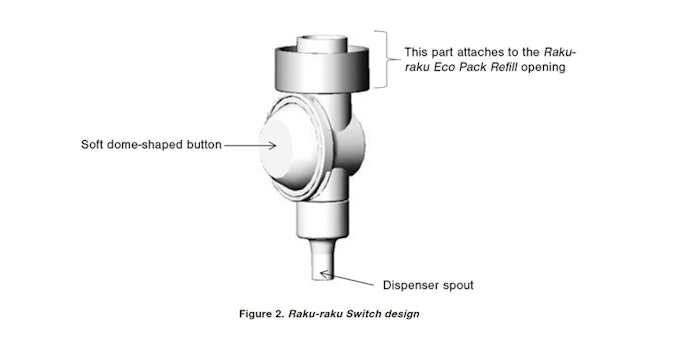 The Raku-raku Switch, developed by Kao Corporation, uses approximately 50% less plastic in its refillable packaging design, which dispenses a fixed amount of liquid contents with one light push, according to the company. 
Further reading: Paper-Based Packaging Breaks More Barriers
The packaging will reportedly be launched with Bioré u The Body - Body Lotion for Wet Skin on September 19, 2020.
The Raku-raku Switch attaches to the opening of the Raku-raku Eco Pack Refill, and by pressing the dispenser spout the contents are released. 
This design is said to prevent air and water from entering the pack even while the contents are being dispensed to maintain a sanitary state inside.