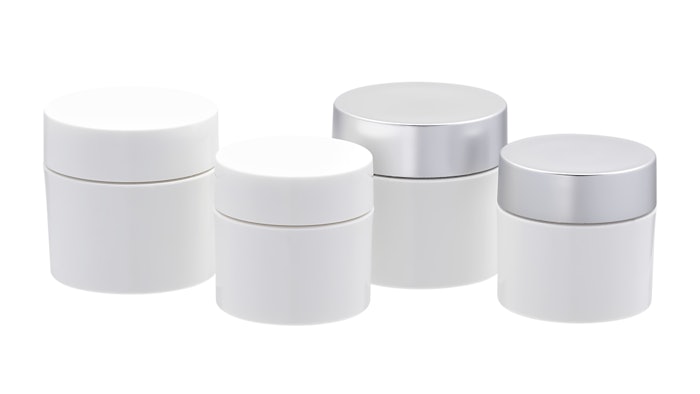 To meet the needs of beauty brands looking for sustainable yet elegant packaging, APC Packaging has developed its 50% PCR Jar and Cap Series.
Produced from recycled materials, the heavy-walled, mono-material jar and cap is made up of 50% polypropylene (PP) and 50% PP post-consumer resin. By sticking with just one material, the entire jar and cap can be easily recycled by the consumer as a single unit.
The packaging is available in 30 ml and 50 ml capacities. The jar is only available in white, while the cap is available in either white or matte silver.