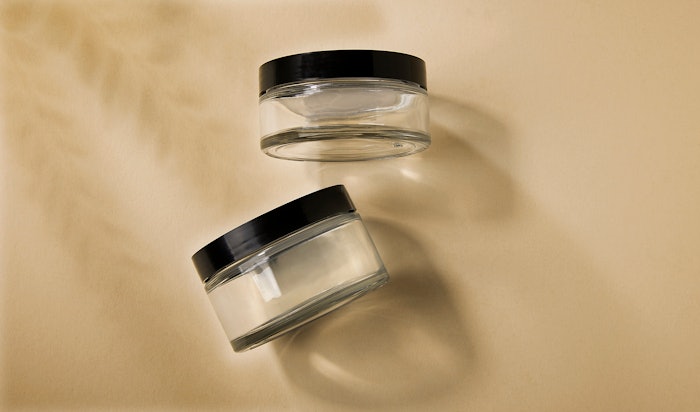 Baralan has introduced two larger glass jar sizes to its Maria Jar line: the Maria Jar 150 and Maria Jar 200.
The Maria Jar 150 and Maria Jar 200 have a filling capacity of 150 ml and 200 ml, respectively. With a round design, the new jars feature wide necks, which make it easier for users to reach for the products inside the containers and maximize their use.
In addition, the cap's double-entry thread guarantees a consistent and more reliable closure around the circumference of the neck, ensuring integrity of the filled product with no product loss, per the company.
The Maria Jar 150 and Maria Jar 200 also have the same neck finish: GPI 89/400. By sharing the same neck size, the jars can be paired with the same accessories, caps and protections discs. To have only one pairing of various accessories for both jars provide benefits in terms of supply and cost of components as well as purchasing, logistics and customization, according to Baralan.
The jars are also recyclable. Made with premium glass, all jars in the Maria line include a portion of post-industrial recycled material, which helps minimize waste by keeping as much recycled components in the production stream as possible.
All Maria jars can be customized with accessories and with various decoration techniques that use only compliant inks and water-based paints, further reducing environmental impact.
"In the cosmetics industry, packaging is just as important as the product itself," said Maurizio Ficcadenti, global R&D manager, "and our Maria Jars are a practical yet elegant pairing for skin care products."