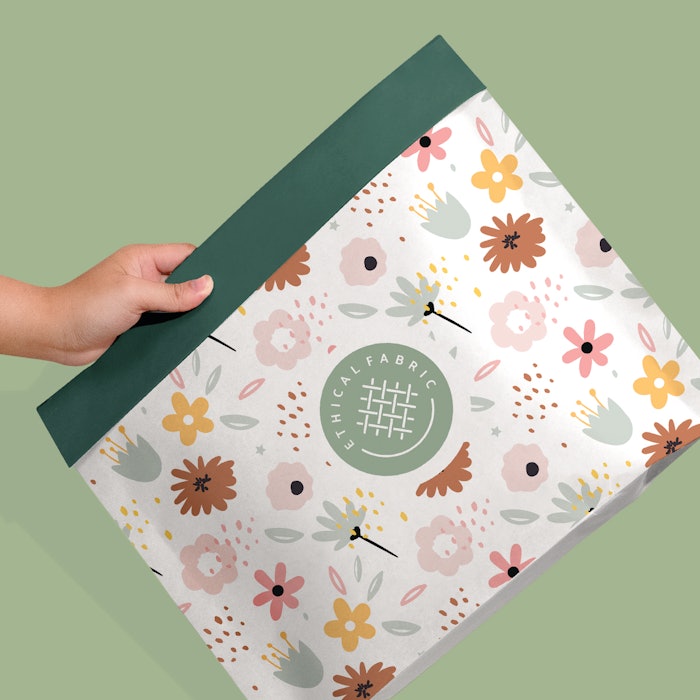 Neenah has debuted a customizable rendition of its sustainable Environment Mailer, first introduced in June 2022.
The new mailer—ideal for non-fragile soft goods, textiles and apparel—is available in three sizes: small, medium and large. 
It features a coated bright white or natural color base paper and the capability to print up to five colors, including varnishes.    
Additional features include a patent-pending puncture- and water-resistant coating, luxurious smooth finish, expandable gusseted bottom, peel-and-stick sealing and user-friendly tear strip.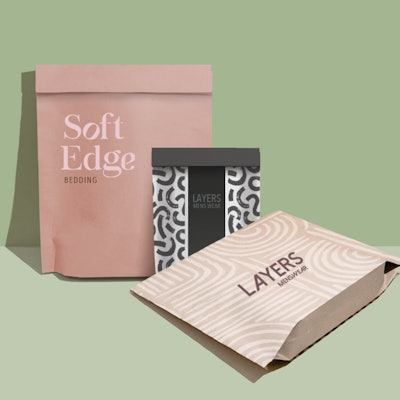 The mailer is made with 50% post-consumer waste and is certified sustainable and verified blue-bin, curbside recycle. 
In addition, the mailer carries FSC, Green-E and SmartWay certifications.
Kristen Duncan, Neenah's product manager of sustainable solutions, said, "The customizable version of our Neenah Environment Mailer is the first of its kind. Like our existing ready-to-ship mailer, it presents a new option to brands seeking premium, sustainable, branded packaging that provides an elevated customer unboxing experience, starting right at the doorstep."
Duncan continues, "For sustainably minded companies with strict efficiency objectives for pick, pack, and ship processes, the customizable Neenah Environment Mailer is designed to improve packing speed, with built-in features including a gusseted expandable base for bulky items, open side orientation, and peel-and-seal for simple, fast, secure closure. In addition, offering three sizes plus a return tab significantly decreases the environmental impact of unnecessary, non-recyclable packaging, while providing efficient warehouse storage and increasing product transportation capabilities.