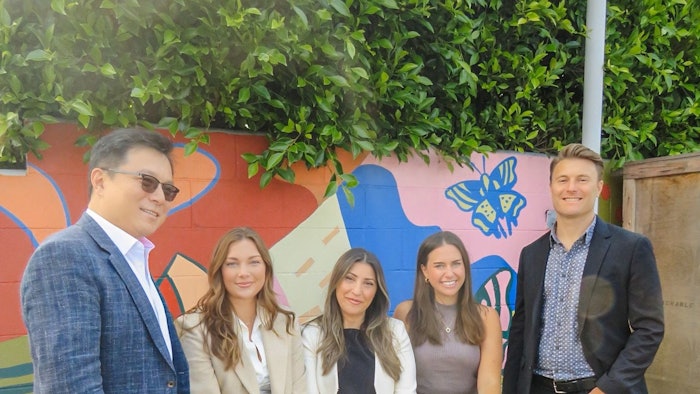 Sustainable packaging specialist Alder Packaging is entering into a collaborative partnership with a new iteration of WWP Beauty, which recently sold off its Chinese manufacturing to Ampac Ltd. amid a closure of WWP's business.
The new WWP Beauty represents the Suzhou and Taicang manufacturing facilities in China and provides Alder with "a factory-direct pipeline for sustainable innovation," according to an official announcement.
Jerome Fraillon, president and CEO of Alder Packaging spoke to Global Cosmetic Industry about the advantages of the partnership.
"Alder Packaging always been driven by our focus on delivering exceptional customer service and upholding the highest standards of quality in packaging," he said. "Through our strategic collaboration with the new WWP, Alder has gained a direct relationship with two well established manufacturing facilities. These factories have been producing superior quality rigid plastics and flexible tubes for over 30 years and now Alder's customers will have direct access. We were founded based on providing accessibility to sustainable innovation to brands of all sizes and our collaboration with the new WWP helps make that mission a reality."
So what should existing customers expect to see during this transition period?
Fraillon explains, "Our top priority during this transition is to place our customer's immediate needs above everything else. In support of this effort, we have expanded our team hiring experienced individuals specifically focused on serving customers experiencing this transition on the East and West Coasts [more on that below]. Our strategy revolves around minimizing any possible disruptions to customer supply chain operations for existing items, while simultaneously giving accurate and timely updates for ongoing developments. Both Alder and the new WWP Beauty teams are working together to make sure this is as easy as possible for everyone."
In addition to leveraging the manufacturing in China, Alder has brought on Tamar Gezalyan and Anthony Montalbano to lead its West Coast and East Coast sales, respectively.
In a prepared statement, Fraillon noted, "We would like to respectfully announce that our company is launching this dynamic partnership with the new WWP Beauty. It is an immense honor to support WPP's esteemed customers through this transition and embark on this exciting journey together. We are committed to delivering unparalleled service and environmentally-friendly packaging solutions for all ongoing and upcoming projects."