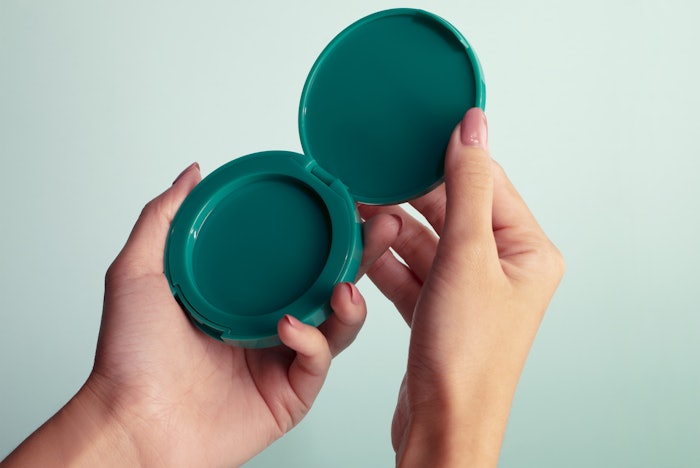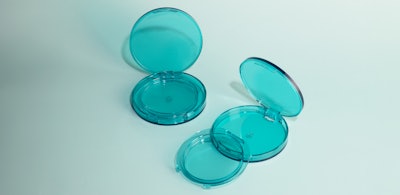 ICONS|ICS has developed monomaterial cosmetic compacts comprising Eastman Cristal One Renew, an RIC1 resin with 100% certified recycled content, as verified via an ISCC-certified mass balance approach.
The design eliminates the use of metal hinges and pins seen in conventional designs, thereby boosting the compacts' recyclability.
The format is also refillable, allowing for easy replenishment, per the companies.
"We are excited to have collaborated with ICONS|ICS on this innovative project," said Tara Cary, global cosmetics and personal care packaging manager at Eastman. "The integration of design and materials expertise allowed us to create a game-changing solution that addresses the growing consumer demand for recycled content and recyclability in packaging in a refillable application they can reuse again and again."
"The collaboration with Eastman aligns perfectly with our commitment to providing sustainable packaging solutions to the cosmetics industry," said Dave Thompson, ICONS|ICS director of technical and design. "Together, we are driving innovation by showing the world what is possible in terms of eco-friendly packaging."