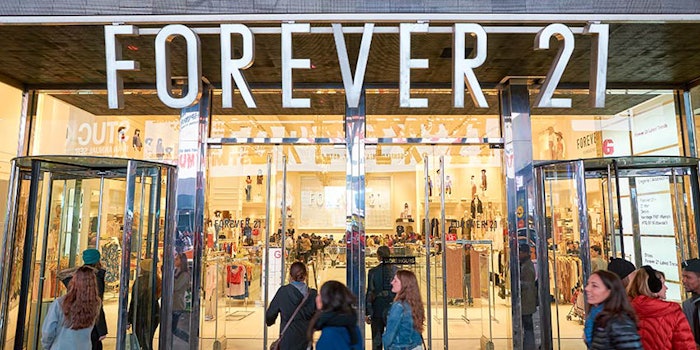 Four months ago, Forever 21 filed for Chapter 11 bankruptcy and has now reached a $81 million deal to sell its assets, according to an article on CNN.
According to a court filing, the business would be sold to a consortium of mall operators—Simon Property Group, Brookfield Properties and Authentic Brands Group—as part of the transaction, which would consist of all of the business' assets, including Riley Rose, CNN reported.
In an effort to cut down lease costs, when Forever 21 filed for bankruptcy it closed hundreds of stores, including all of the Riley Rose locations.
The deal remains subject to a judge's approval and other potential buyers can place bids on the company up until February 7, 2020, according to the article.
The company released a statement: "Once approved the agreement will allow Forever 21 to come out of bankruptcy, keeping its headquarters, stores and e-commerce operations open, providing fashions and trends that customers know and love for years to come."