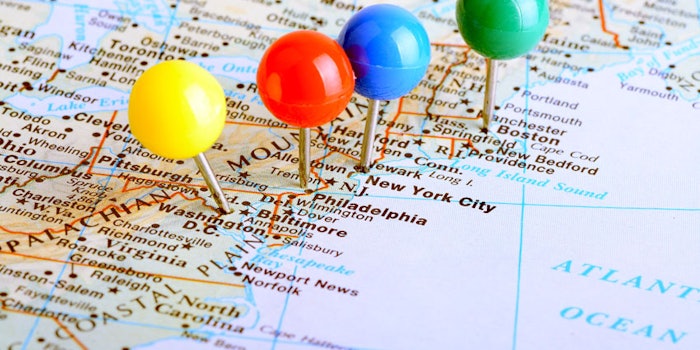 Chemspec, a member of Safic-Alcan Group, announced it will distribute for French R&D and manufacturing company SurfactGreen. The arrangement covers the U.S. East Coast.
Related: Seqens Cosmetic Natural Ingredients Appoints ChemSpec as U.S. Distributor
SurfactGreen, based in Rennes, France, holds expertise in plant-derived cationic surfactants/conditioning agents that are clean and green. The company manufactures two personal care ingredients: CosmeGreen ES 1822+ (INCI: Arachidyl/Behenyl Betainate Esylate (and) Arachidyl/Behenyl Alcohol) and CosmeGreen MS1822 (INCI: Stearyl/Behenyl Betainate Esylate (and) Stearyl/Behenyl Alcohol), which are respectively 100% and 99% bio-based (natural origin ISO 16128). 
The materials are reportedly readily biodegradable and manufactured following the principles of green chemistry. They are both palm-free and derived from upcycled glycine betaine from sugar beet, and fatty alcohol from rapeseed. They can be used in formulations for hair and skin care and are perfectly suitable for solid and waterless products.
See related: Comparatively Speaking; Green vs. Greening Cosmetic Formulations