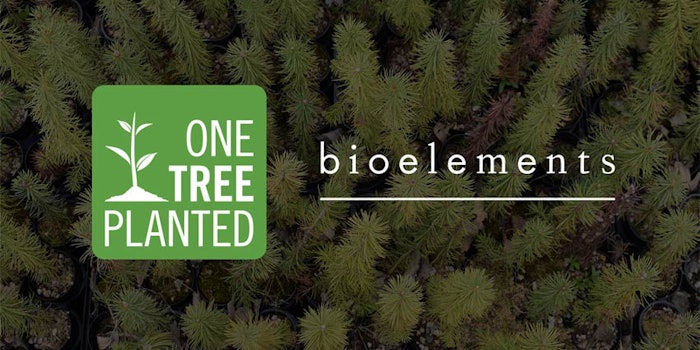 Bioelements and One Tree Planted partnered to create forests that will remove over 60,000 lbs. of carbon dioxide each year, exceeding its reforestation goals of 28,000 lbs.
Related: Bioelements Plants Trees For Carbon Removal
Reforestation is one of the best ways to restore a healthy environment after fires, as trees help stabilize the climate by absorbing and sequestering carbon during photosynthesis. According to Bioelements, one mature tree can sequester up to 48 lbs. of carbon per year. The company recently held a campaign on its website to help the cause, planting a tree for every product sold.
Callie Lushina, VP of marketing at Bioelements, says, "Since our company was founded in 1991, our goal has always been to give back. As we have all seen the devastation caused by fires this past year, we knew that continuing our partnership with the amazing team at One Tree Planted will make a real difference. Our home state of Colorado has 24.4 million acres of forests which provide huge ecological, social, and economic benefits. We're proud of the work One Tree Planted is doing in the Western U.S.—and we're proud to help the efforts."