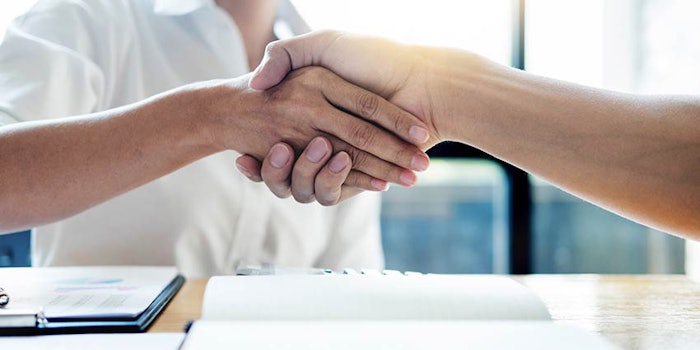 Brenntag has signed a distribution deal with Corbion.
The deal will see Brenntag distributing Corbion's range of Esterlac emulsifiers and surfactants in key European markets. The Esterlac portfolio is produced from natural lactic acid and fatty acids; they are readily biodegradable, mild, and offer skin and hair feel in cosmetic product formulations.
As a first step in the partnership, Brenntag introduced formulation concepts featuring Esterlac emulsifiers as part of its "senSense" concept at in-cosmetics Global 2019, held April 2-4 in Paris.
Michael Wilkop, Brenntag director, marketing cosmetics and pharma, EMEA, noted: "Brenntag holds a strong foothold in the cosmetics industry in EMEA and this extension of our product line provides an excellent opportunity for formulators to create unique cosmetics that consumers will love."
Corbion global market director, home and personal care Lisa Swain added: "Our versatile Esterlac portfolio enables formulators to create high-performing natural chassis for CPG companies intent on delivering what conscious consumers want."