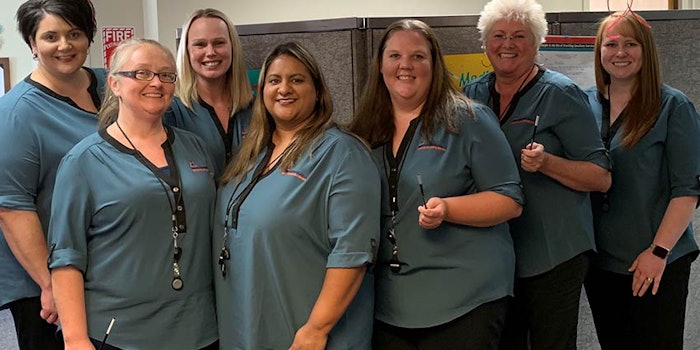 MFG Chemical is focusing on its domestic and global customer service and has also hired logistic expert April Goins (pictured below) as the new logistics coordinator. She will work with the domestic service team, as MFG also added customer care manager Kim Curtis to its international service team earlier this year.
In recognition of the work done by MFG's front line, the company also celebrated International Customer Service Week in October. The team wrote thank you letters to numerous customers and performed team building exercises.
MFG Chemical also implemented OESuite, its operational excellence system, which is designed to improve information/workflow management, to better organizational alignment, production operations, risk assessment and mitigation, maintenance and employee safety.
"The addition of a logistics expert like April Goins will help MFG Chemical in reaching its goal of providing the best customer service and logistics in the specialty and custom chemical industry," said Melanie West, MFG Chemical director of supply chain.
"It's wonderful that MFG takes the time to show appreciation to its front line service members who are providing world class service and to show appreciation to our customers for their support in 2019 and loyalty going into 2020," said Kurtis.