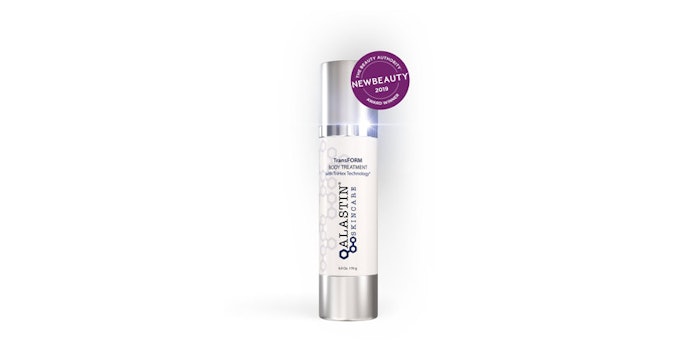 Alastin Skincare, Inc. was awarded a 2019 NewBeauty Award in the Innovation category for its TransForm Body Treatment. 
According to Alastin Skincare, TransForm Body Treatment was the only cosmeceutical skin care product selected in the category. 
The body treatment reportedly works in tandem with non-surgical body fat reduction and energy-based body skin tightening procedures to complement and optimize results. The treatment is meant to support the production of elastin and collagen. In addition, it can act as a skin tightening treatment to combat lax, crepey skin texture.
TransForm Body Treatment retails for $195.